Since KSI announced his return to boxing set for August 27, rumors as to who his opponent will be have been circulating. Today, KSI himself fed into the rumors by listing three potential names. Although the list has been narrowed, fans continue to ask themselves, who will be KSI's next opponent?
KSI Names Potential Opponents
In a TikTok video posted today, March 17th, 2022, KSI is asked who he would like to fight next. His response was comprised of Dillon Danis, Alex Wassabi, and Austin McBroom. He also mentions that "someday" he would like to fight Jake Paul. Furthermore, It is unclear when the TikTok video was recorded.
Dillon Danis Wants to Fight KSI
Rumors of Dillon Danis as KSI's next opponent first began when KSI's manager, Mams Taylor, polled the question below.
Who wins in a boxing match?

— Proper Loud Music (@MamsTaylor) May 11, 2022
Then, another "who would win" poll was posted by Misfits Boxing, the company behind KSI's event. In this one, the poll asked about KSI and Dillon Danis. Danis then directed his followers to the poll.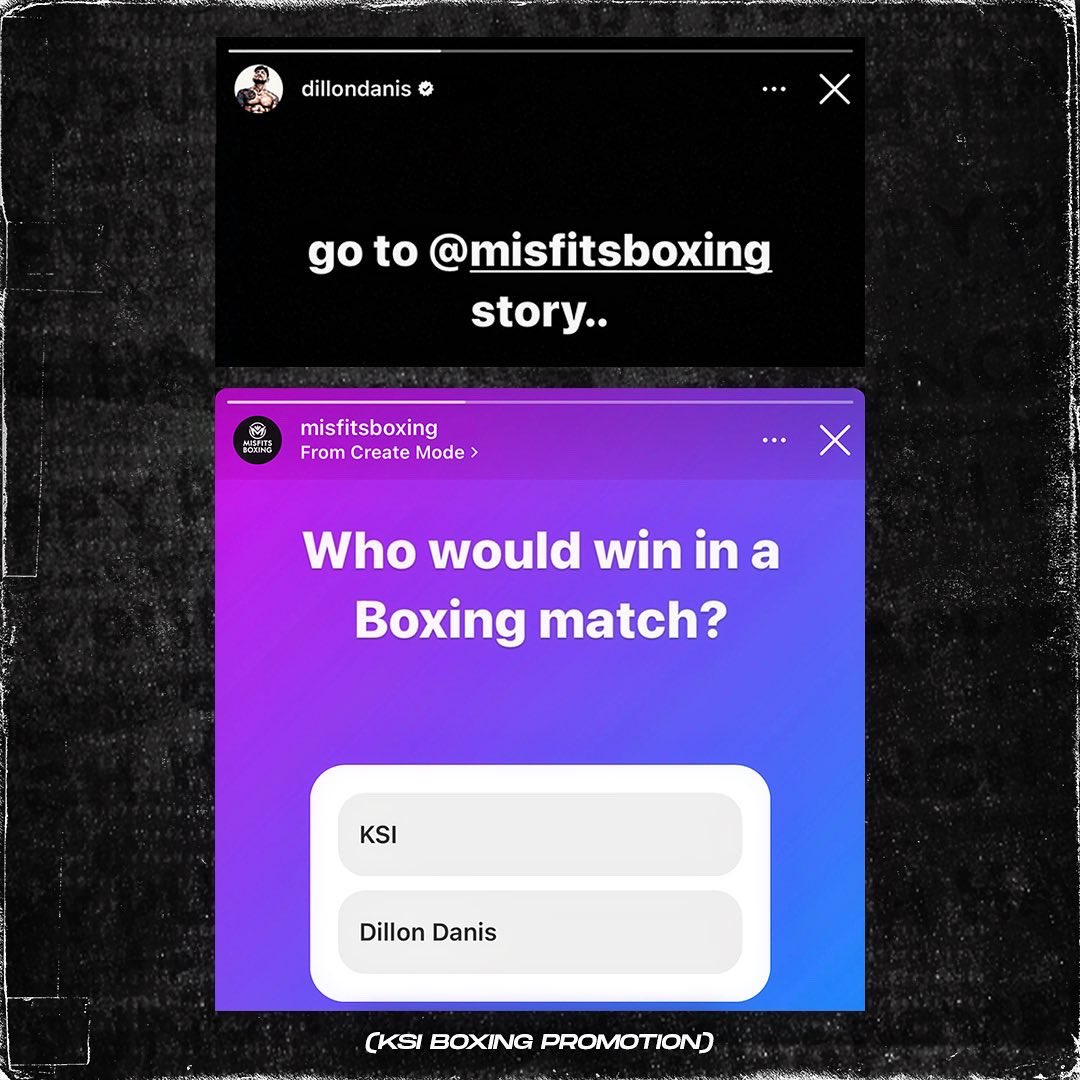 Alex Wassabi Fight May Not Happen
Despite many wanting to see KSI avenge his brother Deji's loss against Alex Wassabi, KSI seems to think the fight would be too easy. He made the following comment on Instagram:
Wasabi is literally nothing though. I am not deji. Even if I got to Alex's weight, he would be easy work lmao

– KSI on fighting Alex Wassabi